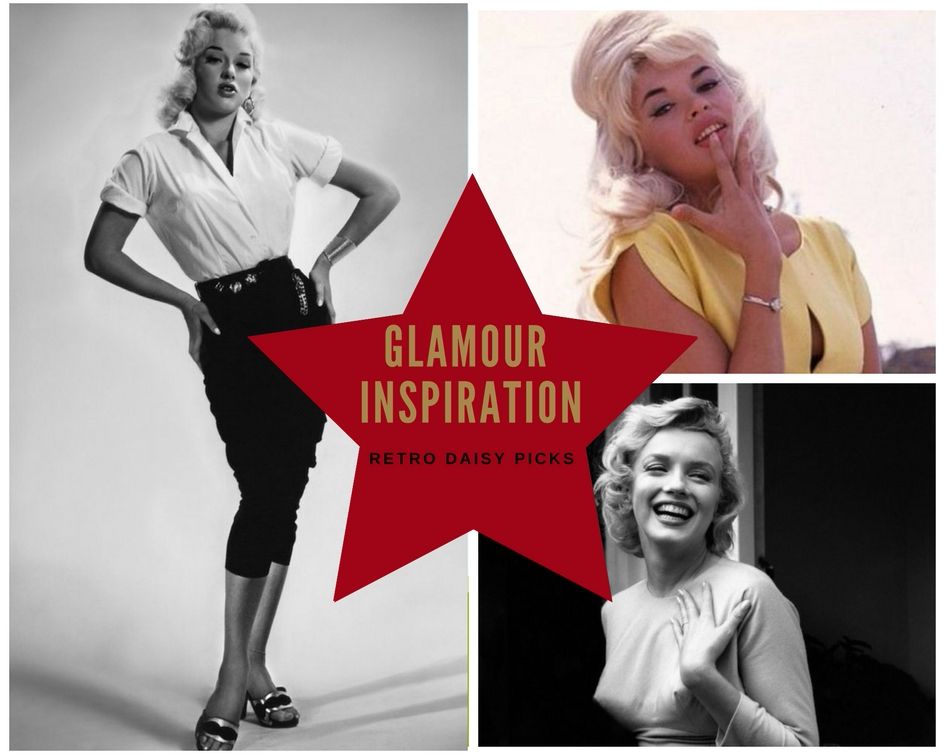 The 1940's, 50's and early 60's were the epitome of glamour, clothes were cut to flatter and enhance, to make the most of the female form, with the hour glass shape a leading influence in the design of women's fashion. This was the era of the Bombshell and the Pin-Up!
Here at Retro Daisy we have the tools to help you to discover your own Marilyn Monroe, Audrey Hepburn, Betty Grable or Grace Kelly. Whether you're looking to dress up and join in the fun of the Goodwood Revival, or heading to a vintage style hen party, wedding or birthday celebration, we can assist! Many women take the vintage style and make it their own, some would not even consider wearing anything that wasn't either original or inspired by the 40's, 50's or 60's - other's love to dip into different eras and try new ideas and others are just looking for something to wear for a special occasion when they want to stand out from the crowd - whatever your reason is, in a Retro Daisy dress all eyes will be on you and the compliments will flow!
We're not just about dresses either! Our gorgeous 40's swing trousers, Hepburn jeans and capris, pencil and circle skirts, tops and knitwear are all deliciously retro. No 1950's full circle dress or skirt is truly complete without one of our fluffy, soft and swirling petticoats!
With new deliveries of beautiful stock arriving weekly, there is always something to get excited about. We have the cutest hair flowers, jewellery, bags and gloves! We also have the ultimate in glamour swimwear, 50's style bathing suits and high waist bikinis, bullet bras and girdles! Our shoes are from Bettie Page and whilst the Summer has turned out beautiful, we are looking forward to a cosy winter in our 1940's & 50's coats and jackets!
We believe at Retro Daisy that every woman is a star and has a right to twinkle! We can transform you from a thoroughly modern Miss (or Mrs!) into a 40's Sweetheart, a 50's Pin-up or a glamour girl from the swinging 60's - the choice is all yours! - please follow us on Facebook for updates!